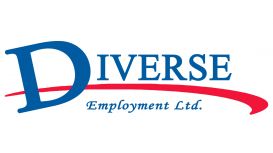 With many years of experience in the recruitment industry, Diverse Employment offers a vast range of employment solutions to companies looking to recruit and individuals seeking work, throughout Lincolnshire, Yorkshire & the Midlands. Diverse Employment was established to provide the highest possible standard of service, showing commitment at all times. With a head office situated in Scunthorpe.
The business offers a tailor made service to suit any company's requirements, which is designed to be cost effective for everyone; with temporary and permanent staff available, 24/7. The business also has fully experienced and committed staff in the office concentrating on our client's needs, which allows our clients to save time, money and increase revenue.
The company was founded in 2010 by Lindsay MacPherson, with a key aim to provide a quality service as a recruitment agency, a service that had long been forgotten by the vast majority of recruitment and employment agencies. In a time when the job market in the UK is finding it difficult, this level of service is paramount to both employer and employee alike!
Diverse Employment is a member of REC.
Contact Details
Diverse Employment
Suite J10 St James Centre, 24-30 St James Street
Kingston upon Hull, East Riding of Yorkshire
HU3 2DH
Larger Map
Get Directions
---
Services
Diverse Employment has a well-recognised track record for supplying industrial operatives and manufacturing workers throughout many locations in the UK. We have enjoyed successful partnerships with some of our oldest and most loyal clients within the 'Industrial Recruitment' genre; spanning back to when we founded the company. Today Diverse Employment are leading the way in developing innovative and unique solutions which go beyond traditional labour provision, and meet more complex business needs, such as the provision of ECITB CCNSG site safety passport training courses.
Our team are industry specialists, having worked with some of the region's most recognised and successful employers within the sector. We have a strong track record in managing some of the largest flexible temporary contracts across the region, as well as undertaking one off and volume, permanent recruitment campaigns.
From manual to multi-skilled workers, within heavy or light industries, our in-depth screening, assessment and induction programmes will ensure our applicants make a productive contribution quickly.
We are on-call 24 hours a day, 7 days a week, to quickly and efficiently provide employers with a range of permanent and temporary, (full and part-time) employees from manual labourers to semi-skilled and skilled workers.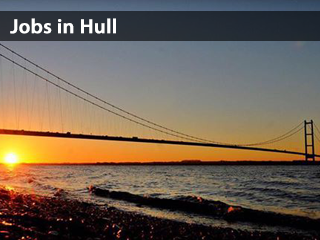 Kingston-Upon-Hull, usually known as just Hull, is a city in East Yorkshire (sometimes known as East Riding Of Yorkshire) and is home to one of the UK's largest Seaports, which handles 13 million tonnes of cargo per year. This seaport was originally situated in Hull due to the whaling industry, which progressively moved towards sea-fishing, which was a major employer in the city until its decline in the 1970's.
However, more recently Hull Docks are now predominately involved with freight handling. Ferry services running between the UK and Europe are also available from the port, which has allowed Hull to exploit its historical marina as a tourist attraction. This of course has provided a diverse range of jobs within the area such as Driving jobs in the area for the distribution of frozen goods, and sea food etc, produced by the area, warehousing jobs, and Forklift Driving Jobs In Hull.
Hull is also the UK City of Culture 2017 which will bring more tourism and as a result, create more jobs in the region.
Reviews and Ratings
Just done some work for diverse no issues Becky even answered text on the weekends if we had any problems any issues were happy to help straight away depending on what i was doing at the time would work for them again and also recommend to company's and also people looking for work.
Met with the lovely Emily Goodwin a week last Monday and within a few days I had already got an interview. It involved two fields I'm deeply interested in and the whole thing was arranged by Emily. It was so simple signing up with the agency and the whole meeting was so helpful. The added bonus was that I was offered the job after only being with the agency a week!! So massive thank you again.
I applied for a job yesterday morning, and within a few hours Lindsay rang me, signed up with the agency over the phone, and gave me confidence that i'll be employed very soon. She was great, and even though i've only just signed up with them, they've been more helpful to me within a few hours than any other agency has.