Recommended Employment Agencies
We are a family run business that was established in 2005. Since opening we have grown from strength to strength and become a leading supplier to many small companies through to large blue chip

organisations which we put down to our service. Our service is based on "Search and Selection" we want to offer our clients and candidates a personal service which is tailored to the individual.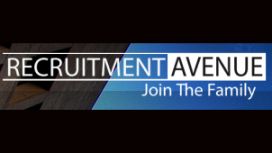 Recruitment Avenue provides exceptional recruitment solutions within some really exciting sectors. We are a small team of dedicated recruitment professionals that have each worked in many different

sectors, from trainee to management level. We are proud of our experience in your industry and want to use our background to help you find that perfect candidate or support and direct you to the perfect new role. We listen to you, understand your needs and proactively match your requirements.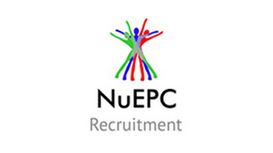 Who are NuEPC? NuEPC is a specialist digital media recruitment agency. Our clients range from SME's to globally reputable corporations. We possess an enviable portfolio of candidates from graduates

right the way through to organisational leaders. Our teams of enthusiastic recruitment consultants have a collective experience of over 70 years and take pride in bringing talented candidates and thriving businesses together every day.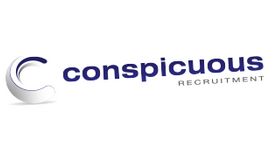 Conspicuous is the most established Dynamics AX, Dynamics NAV and Dynamics CRM Recruitment Agency. Established in January 2000 we pride ourselves on having built a company based on honesty, quality

and a personalised service. As the most established Dynamics recruitment specialist agency we have an unrivaled network of Dynamics contacts and knowledge. We approach every business and candidate as an individual, taking the time to both understand their needs and match their aspirations.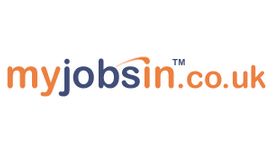 Each major UK city or town has it's own dedicated job site. Our aim is to provide a local specialist job board for the benefit of local job seekers and employers alike. New local career and job

opportunities are added every day by employers and recruitment agencies with immediate job vacancies to fill in the local area. Our focus is to provide a web site packed full of local job opportunities and to offer a an 'easy to use' browsing experience.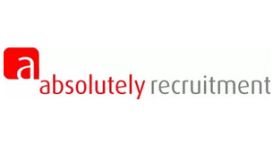 absolutely-recruitment.co.uk
Absolutely Recruitment's aim is to find a total recruitment fit for both candidate and employers. We believe in putting people first so we take the time to understand and meet the needs of our clients

and candidates. Whatever the circumstances, whether you are looking for a permanent, temporary or contract office job, our aim is to find you the perfect position to enable you to make the right career choices.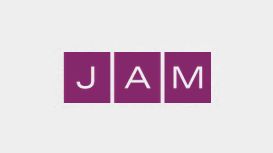 Established in 2000, JAM is a fast growing and innovative recruitment consultancy with c100 employees across our Manchester and London offices. Our specialist knowledge and cutting edge technology

helps us to provide our clients with high calibre candidates. Over the past 15 years we have become the recruitment partner of choice through developing a network 5 million candidates and placing over 11,000 professionals into our core sectors.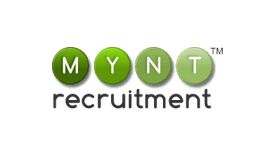 Mynt Recruitment started in December 2004 as part of national franchise and has 2 managed branches, one in York and the other in Hull; we became totally independent in 2009. Over the years we have

grown from strength to strength in this exciting and rewarding recruitment market sector. We now offer Mynt Recruitment franchises.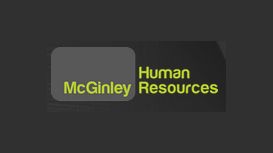 McGinley Group has been connecting people since 1962 and today, we are a UK Top 50 Recruiter. Quality, driven and experienced people are now working in organisations of all types, sizes and markets,

all over the world, providing a variety of recruitment solutions.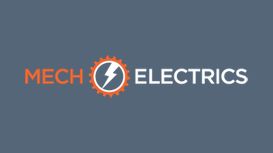 I'd like to say we're normal, knowledgeable recruitment folk who especially like recruiting in the building services industry first and foremost. We can help you if you are a project supervisor, a

plumber, an estimator or quantity surveyor, a project manager, an engineer, or we can pull out all the stops that our excellent network offers and work with senior management and national level senior appointments.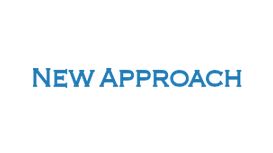 newapproachrecruitment.com
New Approach Recruitment Ltd was formed by an experienced recruitment consultant with the drive and determination to provide a unique recruitment service with a friendly, professional approach. This

reflects in the way the company operates and the close bond that is shared between our recruitment consultants, clients and candidates. We possess a desire to progress New Approach to achieve the status of "number one health & social care recruiter in the UK".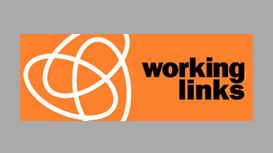 Find out more about the projects we're delivering, and see case studies from the people that have benefited from our work. We're responsible for creating a growing library of independent and relevant

research reports. These are helping to define how employment and training services are delivered and improved in the UK.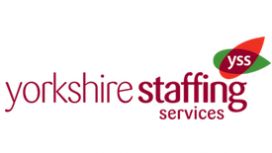 yorkshirestaffingservices.co.uk
We are recruiting for an experienced Production Manager for one of Hull's fastest growing FMCG's. With a great annual salary and a shift pattern of 4 on - 4 off, . Awarded best new business 2013 at

the Goole & Howdenshire Chamber Of Commerce Business Awards, Yorkshire Staffing Services are a dynamic, progressive recruitment company working in partnership with our clients to deliver a truly bespoke recruitment service.
A Member of our Team can also offer you valuable CV advice. Send in your CV and we can inform you how it can be improved to maximise your chances in an ever increasingly tough market. We want you to

Shine! Evergood Associates specialise in supplying Hospital Doctors, General Practitioners, Psychiatrists, AHP, Nursing and Social Care professionals to both public and private sector healthcare providers.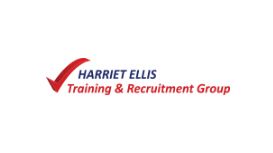 Harriet Ellis Training and Recruitment Group is the biggest privately owned Dental Nursing College in the UK. Harriet Ellis is an established training Provider with an excellent reputation for

delivering both Recruitment and Training solutions to hundreds of clients. Our client's base includes UK dental practices, private hospitals and some of the biggest hotels in the world.
---
This guide will help you navigate in the world of many options and opportunities when it comes to looking for a job and a reliable and effective employment agency. In case you are currently on the path of starting a career and looking for a job, the best thing you can do is relying on an employment agency that will take care of your needs and requirements and help you find what you are looking for. However, finding a reliable employment agency that will do their job efficiently is not necessarily an easy thing. Therefore, a bit of help when you are looking for an employment agency comes in handy. Here we will discuss more about the job of an employment agency and how to find one that will help you find the best fits for your hiring needs and budget, in case you are an employer. So here is how to choose the right employment agency.
What is an Employment Agency?
An employment agency is a company that is responsible for finding employees for other companies when they need them. To say that in other way, an employment agency is paid to be the middleman between a wide spectrum of companies in different fields and industries looking for employees and people, who are looking for jobs and careers.
Why Use an Employment Agency?
If you are a business owner, you know how competitive the market is nowadays, no matter the field and industry of your business. As we all know, good employees are the most important asset of your business, therefore you want to hire the best ones in your field. With a very competitive and candidate-driven job market, it can be a serious challenge to find the best employees and hire them, no matter what you are offering and if your offer is the best one. This is when an employment agency can come very in handy and help you narrow down your options to the best choice. An employment agency will help you hire the right people for the open job position.
Four Main Reasons for Choosing an Employment Agency
According to recent studies, there are four main reasons that motivate employers and companies to rely and work with an employment agency.
• Saving time – The process of organizing, managing, and monitoring a campaign of hiring new employees for open job positions is pretty much challenging and can take a lot of time. Precious time you, as a business owner, will need for focusing on other important things. An employment agency will save this precious time by saving the time of your employees and your time for organizing and managing a recruitment process. Secondly, an employment agency will already have different candidates in their applicant pool, because this is their job. In many cases, some of these candidates will already be the perfect fit for the position. Therefore, an employment agency will save additional time for looking for candidates.
• Improved Quality of Hire – Recruiting candidates and employees is literary the job of an employment agency and what they do for a living, this is why they know how to do it right and effectively. An employment agency can also be specialized in a certain industry or business field and make the whole process even better in quality and efficiency.
• No In-House Hiring Expertise – An in-house recruiter is expertise not many companies have, especially smaller and middle-sized ones. However, hiring such professionals can be expensive and an additional thing to deal with. Working with an employment agency can be more inexpensive and easier for you as a company owner or manager.
• Additional Security – An employment agency can offer an additional security when it comes to the new hire retention. In addition, a reputable and reliable employment agency will offer you a guarantee period, which means that the new hire will stay at your company for a certain period of time guaranteed, or you will be provided with a new candidate for no extra charge in case of the new hire leaves before the end of this period.
Is It Expensive to Work With an Employment Agency?
It all sounds great and working with an employment agency, however, many employers may be considering it as an expensive service and an expense that cannot be supported by the company's budget. However, compared to the average cost of filling an open position in-house can be much higher than paying an employment agency to do the job for you. In addition, the cost of the in-house recruitment process can vary a lot depending on the position, the company's recruitment strategies, etc.
When it comes to an employment agency, the fee you are going to pay may also differ, especially depending on the position you are going to fill, as well as:
• The number of people you need to hire
• The industry
• The type of open position
• The salary for the position
• The type of hire
An Employment Agency – Different Types
Choosing an employment agency means that you also have to choose between different types and find the one type of employment agency that best fits your requirements. In addition, different employment agencies can offer different services. The classification below will help you decide what is the best type of an employment agency for your hiring needs.
• General Employment Agency – A general employment agency is an employment agency that commonly focuses on recruiting for a specific industry. Such type of an employment agency can be helpful when you need to fill entry and middle-level positions in a certain industry.
• Staffing Employment Agency – A staffing employment agency is a type of employment agency specializing in the recruitment of temporary employees. You can use the help of such an employment agency when you need seasonal workers, professional help of a temporary company project, or an employee to cover leave or absence of a full-time employee.
• Executive Employment Agency – An executive employment agency is a type of employment agency that focuses on executive recruiting. Such employment agency will help you for hiring top-level positions.
What is an employment agency?
Why use an employment agency?
Four main reasons for choosing an employment agency
Is it expensive to work with an employment agency?
An employment agency – different types