Recommended Employment Agencies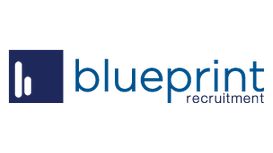 Here at Blueprint Recruitment Solutions our focus is on quality of service and the delivery of the correct match of technical skills and expertise to allow both our professional contractors and

clients to benefit from the exchange of technical knowledge and experience.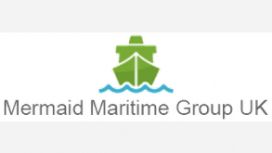 The Mermaid Group is a Specialist agency dedicated to placing candidates with concessionaires operating aboard the main cruise lines. Concessionaires are not part of the shipping line that they

operate their business on, rather they are separate businesses that rent space aboard the vessels and pay the cruise lines rent, plus a percentage of their profits. Candidates will be employed by these businesses and not the cruise line itself.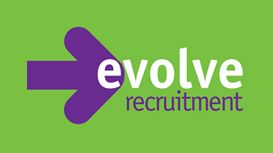 evolverecruitmentbedford.co.uk
Evolve Recruitment is an independent recruitment agency covering the Beds, Bucks and Cambs areas. We provide high-quality permanent and temporary staff for a wide range of businesses from small to

large corporate clients. Our extensive local knowledge, flexible attitude, late night appointments and town-centre location ensure that we have a large database of quality candidates for you to select from. We understand that employing the right staff is crucial to your company's success.
Forward Prospects is widely recognised as one of the leading freight and logistics recruitment companies in the UK. It has built an enviable reputation for providing dedicated and reliable staff

recruitment services at all levels and across all disciplines.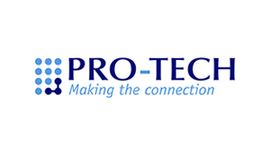 ProTech are specialists in technical recruitment. We place people in contract and permanent jobs across the electronics, mechanical, engineering and computer industries. My experience of employment

agents is varied and not always good - it makes a refreshing change to deal with one who has a bit of integrity.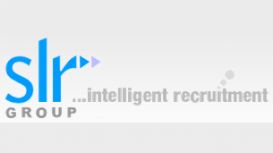 The SLR Group are a professional, personable and quality driven IT specialised recruitment company. The industry we work in is fast-paced and forever changing and so, like all successful businesses,

we cannot afford to waste time. Our service is simple and straightforward, logical and efficient. At The SLR Group we deliver on our promises. Our company ethos is to ensure our service is simple and easy to understand.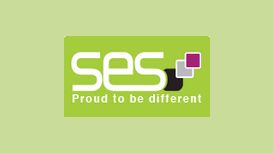 We come from business backgrounds as opposed to recruitment and as such we take a different approach when asked to fill a vacancy by a client. We work in partnership with our clients, focusing on

their business as a whole not just that current vacancy. By being "out of the loop" we can give an unbiased opinion of a situation.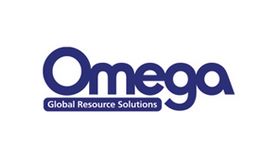 Founded in 1998, Omega Resource Group is an award winning Recruitment Company that is recognised as one of the most innovative privately owned resource solutions businesses in the UK. Established with

the aim of building progressive long-term client partnerships through dedicated management of contract, temporary and permanent recruitment.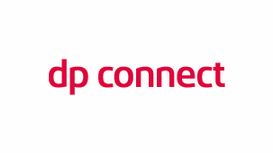 From the outset we have believed that the ICT recruitment industry could do better. DP Connect has proved it can - pushing for higher standards in the industry and offering quality support to our

contractors and permanent placements. Over the past 20 years our specialist Consultants have kept on top of the latest technologies and trends, demonstrating and sharing their in-depth market knowledge.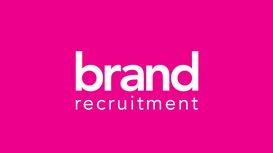 A really exciting position has arisen for an experienced Events Executive for a growing services company in Borehamwood. The company has a real understanding of how essential marketing and events are

to attract the right candidates and they are really trying to push the boundaries to make them stand out from the crowd. This is a great opportunity for an events executive th.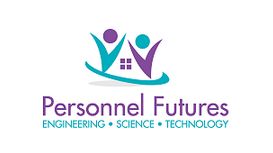 Welcome to Personnel Futures, Engineering and Technical Recruitment specialists we are a Recruitment business offering a professional services based on expertise and trust to all our stakeholders.

Established in 2001by two Directors who wanted to provide a different Employment & Recruitment experience: a Service to Employers and Candidates, a Service to be proud of.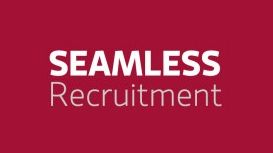 Seamless Recruitment is a niche agency specialising in sourcing talent for the fashion industry. Managing Director Caron Reinhold has over a decade's experience working in the fashion and retail

sectors. With the combination of recruitment and industry experience, Caron is able to provide an informed and professional service.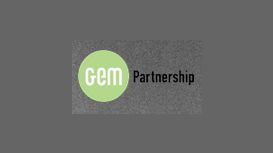 The GEM philosophy is firmly underpinned by desire to deliver exceptional levels of service to both our clients and the candidates we represent. We pay far more than lip-service to professional

standards and are proud members of the REC - the only recognised trade association for recruitment agencies and professionals and have signed up to their code of professional conduct.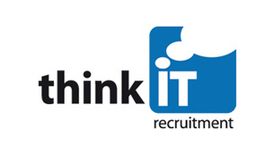 Tap into our talent pool. Effective recruitment is about matching the right candidate with the right opportunity, at the right time. That's what we do. Formed in 2006, Think IT is a specialist

consultancy recruiting for IT positions, we offer a wealth of experience and expertise to employers and candidates alike through our two dedicated divisions: think Software Development and think Change & Transformation. We're happy to think locally but also operate globally from our base in Epsom, Surrey.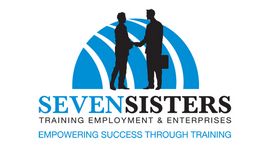 Thank you for taking the time to consider our Centre as the next step in your education and career. At Seven Sisters Training Employment & Enterprises we are committed to assisting you develop the

skills you need throughout your career. Making the decision to study is an exciting and positive choice however finding the right course can be difficult at times.
---
This guide will help you navigate in the world of many options and opportunities when it comes to looking for a job and a reliable and effective employment agency. In case you are currently on the path of starting a career and looking for a job, the best thing you can do is relying on an employment agency that will take care of your needs and requirements and help you find what you are looking for. However, finding a reliable employment agency that will do their job efficiently is not necessarily an easy thing. Therefore, a bit of help when you are looking for an employment agency comes in handy. Here we will discuss more about the job of an employment agency and how to find one that will help you find the best fits for your hiring needs and budget, in case you are an employer. So here is how to choose the right employment agency.
What is an Employment Agency?
An employment agency is a company that is responsible for finding employees for other companies when they need them. To say that in other way, an employment agency is paid to be the middleman between a wide spectrum of companies in different fields and industries looking for employees and people, who are looking for jobs and careers.
Why Use an Employment Agency?
If you are a business owner, you know how competitive the market is nowadays, no matter the field and industry of your business. As we all know, good employees are the most important asset of your business, therefore you want to hire the best ones in your field. With a very competitive and candidate-driven job market, it can be a serious challenge to find the best employees and hire them, no matter what you are offering and if your offer is the best one. This is when an employment agency can come very in handy and help you narrow down your options to the best choice. An employment agency will help you hire the right people for the open job position.
Four Main Reasons for Choosing an Employment Agency
According to recent studies, there are four main reasons that motivate employers and companies to rely and work with an employment agency.
• Saving time – The process of organizing, managing, and monitoring a campaign of hiring new employees for open job positions is pretty much challenging and can take a lot of time. Precious time you, as a business owner, will need for focusing on other important things. An employment agency will save this precious time by saving the time of your employees and your time for organizing and managing a recruitment process. Secondly, an employment agency will already have different candidates in their applicant pool, because this is their job. In many cases, some of these candidates will already be the perfect fit for the position. Therefore, an employment agency will save additional time for looking for candidates.
• Improved Quality of Hire – Recruiting candidates and employees is literary the job of an employment agency and what they do for a living, this is why they know how to do it right and effectively. An employment agency can also be specialized in a certain industry or business field and make the whole process even better in quality and efficiency.
• No In-House Hiring Expertise – An in-house recruiter is expertise not many companies have, especially smaller and middle-sized ones. However, hiring such professionals can be expensive and an additional thing to deal with. Working with an employment agency can be more inexpensive and easier for you as a company owner or manager.
• Additional Security – An employment agency can offer an additional security when it comes to the new hire retention. In addition, a reputable and reliable employment agency will offer you a guarantee period, which means that the new hire will stay at your company for a certain period of time guaranteed, or you will be provided with a new candidate for no extra charge in case of the new hire leaves before the end of this period.
Is It Expensive to Work With an Employment Agency?
It all sounds great and working with an employment agency, however, many employers may be considering it as an expensive service and an expense that cannot be supported by the company's budget. However, compared to the average cost of filling an open position in-house can be much higher than paying an employment agency to do the job for you. In addition, the cost of the in-house recruitment process can vary a lot depending on the position, the company's recruitment strategies, etc.
When it comes to an employment agency, the fee you are going to pay may also differ, especially depending on the position you are going to fill, as well as:
• The number of people you need to hire
• The industry
• The type of open position
• The salary for the position
• The type of hire
An Employment Agency – Different Types
Choosing an employment agency means that you also have to choose between different types and find the one type of employment agency that best fits your requirements. In addition, different employment agencies can offer different services. The classification below will help you decide what is the best type of an employment agency for your hiring needs.
• General Employment Agency – A general employment agency is an employment agency that commonly focuses on recruiting for a specific industry. Such type of an employment agency can be helpful when you need to fill entry and middle-level positions in a certain industry.
• Staffing Employment Agency – A staffing employment agency is a type of employment agency specializing in the recruitment of temporary employees. You can use the help of such an employment agency when you need seasonal workers, professional help of a temporary company project, or an employee to cover leave or absence of a full-time employee.
• Executive Employment Agency – An executive employment agency is a type of employment agency that focuses on executive recruiting. Such employment agency will help you for hiring top-level positions.
What is an employment agency?
Why use an employment agency?
Four main reasons for choosing an employment agency
Is it expensive to work with an employment agency?
An employment agency – different types