Recommended Employment Agencies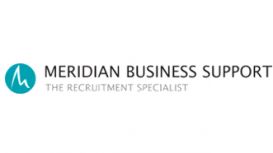 Employing over 300 direct staff Meridian fills in excess of 300,000 bookings every year successfully supplying to over 2000 UK and International companies. Through Hub and Spoke capability our branch

network covers most of the major towns and cities in the UK, giving us extensive reach across the whole of the country.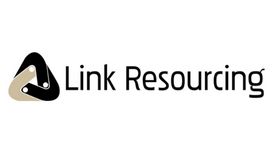 With over 20 years experience recruiting in the Commercial, Industrial, Automotive and Insurance and Financial sectors. Link Resourcing was created in 2010 to offer a modern and professional approach

for our candidates and clients. As a newly formed Recruitment Agency we have the drive and determination to succeed and establish ourselves into this busy and competitive market place.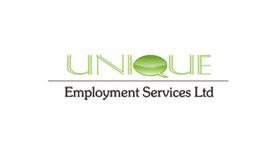 Unique Employment Services Ltd is a privately owned company established since 1998 by recruitment professionals with over 30 years experience in the industry. With our first successful branch being

opened in Luton we then opened our Milton Keynes office in 2000 followed by Spalding in July 2013. Unique specialises in satisfying the needs of its selected markets, and building long-term customer relationships in the Northern home counties.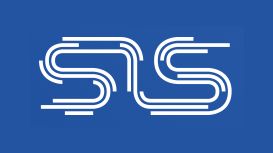 SLS Services has offered specialist recruitment solutions to the Pharmaceutical and Information Technology industries since 1991. An accredited REC Member, we act professionally and ethically in

placing permanent and contract staff within the UK and Europe.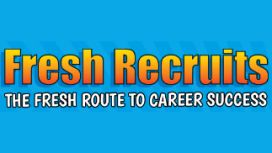 Bournemouth based Fresh Recruits opened its doors in June 2002, offering a new and dynamic approach towards agency recruitment. Specialising in Commercial vacancies across the South, we are passionate

about finding the right person for each vacancy. Our professional approach and exceptional levels of service have earned us contracts with an extensive range of high profile clients.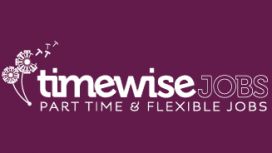 The world of work is changing. People, and businesses, are beginning to see that the traditional 9-5, five days a week isn't the only way of working. Sometimes flexibility can work just as well. Or

even better. Timewise Jobs is here to help skilled candidates meet forward-thinking employers who value their talent, and who are open to part time or flexible working arrangements. Timewise jobs specialises in 'quality' part time jobs and flexible jobs across a wide range of business sectors.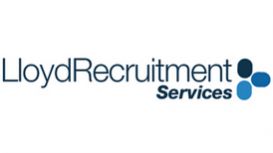 In 1996, having worked in all sectors of Recruitment, managing branches and regions for leading Consultancies, Managing Director Jenny Wilson, decided to launch her own business. Starting in a shared

office, with one computer, her success story has been shown by the growth of Lloyd Recruitment Services. Now, nearly two decades and four well established branches later, Lloyd Recruitment Services has an enviable client base and thousands of satisfied professionals with promising career paths.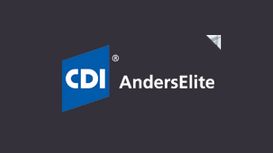 AndersElite is CDI's professional services staffing business across the UK. CDI AndersElite provides permanent, temporary and contract recruitment services for a wide variety of clients across many

industries, mostly in construction, housing and rail systems. Other industries supported by CDI AndersElite include: architecture, aerospace, facilities management, health and safety, information technology and town planning.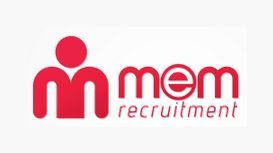 MEM Recruitment is your specialist local recruiter in the Industrial (Production, Warehouse and Packing staff) and Office (Secretarial, Clerical and Admin roles) sectors and has specialist consultants

managing each. Established in 1994 and with branches in Northampton, Milton Keynes, Wellingborough and Bedford, we have quickly grown to be a significant and highly respected operator in the recruitment industry.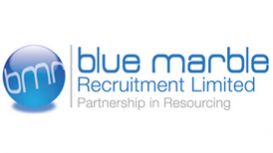 bluemarblerecruitment.co.uk
Clients and candidates are welcome to get in touch with us for general advice as well as to talk about specific vacancy requirements; we're always happy to help. Andy is an engineer by training, and

following the completion of an MSc in Optoelectronics has worked in multi-disciplinary R&D and manufacturing environments himself.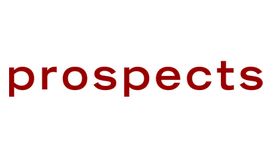 The Prospects Group is a dynamic and enterprising organisation providing a wide range of education, employment and skills services in the UK and internationally. At the heart of what we do is the

drive to improve the life chances, skills and aspirations of everyone we support. Each year we work with more than 500,000 young people and adults through our extensive range of high quality services.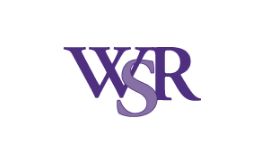 Now in 2014, Sheelagh and her team of Recruitment Consultants have placed WSRS on the recruitment map by having the reputation of being innovative and professional. Being an independent agency has

significant benefits. It allows the freedom to invest the time required to work properly in partnership with clients and gives the flexibility to think differently and innovatively without the constraint of corporate policy.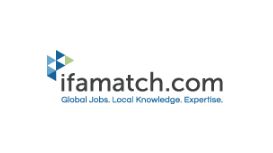 We are an independent, privately-owned international recruitment organisation specialising in the financial services market in the UK, Ireland and overseas. Our founder and CEO, Brian Cosgrave ACII,

is a Chartered Insurer with extensive management experience having built financial services teams in the UK, Ireland and internationally over the past 30 years. He is therefore uniquely positioned and experienced.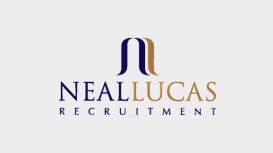 Neal Lucas Recruitment is Northern Ireland's leading Executive Search and Selection Company, specialising in executive recruitment, interim management and outplacement. Managing Director Neal Lucas'

vision to develop a world class, innovative and effective recruitment business was many years in the making and is being realised with every new client that works with us.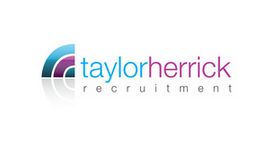 Taylor Herrick Recruitment is an independent boutique recruitment business. Formed in 2008 to provide an unparalleled ethical recruitment service, we have since grown as a business and now operate

within a number of professional sectors across The Built Environment. We are pleased to offer our expertise to work seekers and employers alike.
---
This guide will help you navigate in the world of many options and opportunities when it comes to looking for a job and a reliable and effective employment agency. In case you are currently on the path of starting a career and looking for a job, the best thing you can do is relying on an employment agency that will take care of your needs and requirements and help you find what you are looking for. However, finding a reliable employment agency that will do their job efficiently is not necessarily an easy thing. Therefore, a bit of help when you are looking for an employment agency comes in handy. Here we will discuss more about the job of an employment agency and how to find one that will help you find the best fits for your hiring needs and budget, in case you are an employer. So here is how to choose the right employment agency.
What is an Employment Agency?
An employment agency is a company that is responsible for finding employees for other companies when they need them. To say that in other way, an employment agency is paid to be the middleman between a wide spectrum of companies in different fields and industries looking for employees and people, who are looking for jobs and careers.
Why Use an Employment Agency?
If you are a business owner, you know how competitive the market is nowadays, no matter the field and industry of your business. As we all know, good employees are the most important asset of your business, therefore you want to hire the best ones in your field. With a very competitive and candidate-driven job market, it can be a serious challenge to find the best employees and hire them, no matter what you are offering and if your offer is the best one. This is when an employment agency can come very in handy and help you narrow down your options to the best choice. An employment agency will help you hire the right people for the open job position.
Four Main Reasons for Choosing an Employment Agency
According to recent studies, there are four main reasons that motivate employers and companies to rely and work with an employment agency.
• Saving time – The process of organizing, managing, and monitoring a campaign of hiring new employees for open job positions is pretty much challenging and can take a lot of time. Precious time you, as a business owner, will need for focusing on other important things. An employment agency will save this precious time by saving the time of your employees and your time for organizing and managing a recruitment process. Secondly, an employment agency will already have different candidates in their applicant pool, because this is their job. In many cases, some of these candidates will already be the perfect fit for the position. Therefore, an employment agency will save additional time for looking for candidates.
• Improved Quality of Hire – Recruiting candidates and employees is literary the job of an employment agency and what they do for a living, this is why they know how to do it right and effectively. An employment agency can also be specialized in a certain industry or business field and make the whole process even better in quality and efficiency.
• No In-House Hiring Expertise – An in-house recruiter is expertise not many companies have, especially smaller and middle-sized ones. However, hiring such professionals can be expensive and an additional thing to deal with. Working with an employment agency can be more inexpensive and easier for you as a company owner or manager.
• Additional Security – An employment agency can offer an additional security when it comes to the new hire retention. In addition, a reputable and reliable employment agency will offer you a guarantee period, which means that the new hire will stay at your company for a certain period of time guaranteed, or you will be provided with a new candidate for no extra charge in case of the new hire leaves before the end of this period.
Is It Expensive to Work With an Employment Agency?
It all sounds great and working with an employment agency, however, many employers may be considering it as an expensive service and an expense that cannot be supported by the company's budget. However, compared to the average cost of filling an open position in-house can be much higher than paying an employment agency to do the job for you. In addition, the cost of the in-house recruitment process can vary a lot depending on the position, the company's recruitment strategies, etc.
When it comes to an employment agency, the fee you are going to pay may also differ, especially depending on the position you are going to fill, as well as:
• The number of people you need to hire
• The industry
• The type of open position
• The salary for the position
• The type of hire
An Employment Agency – Different Types
Choosing an employment agency means that you also have to choose between different types and find the one type of employment agency that best fits your requirements. In addition, different employment agencies can offer different services. The classification below will help you decide what is the best type of an employment agency for your hiring needs.
• General Employment Agency – A general employment agency is an employment agency that commonly focuses on recruiting for a specific industry. Such type of an employment agency can be helpful when you need to fill entry and middle-level positions in a certain industry.
• Staffing Employment Agency – A staffing employment agency is a type of employment agency specializing in the recruitment of temporary employees. You can use the help of such an employment agency when you need seasonal workers, professional help of a temporary company project, or an employee to cover leave or absence of a full-time employee.
• Executive Employment Agency – An executive employment agency is a type of employment agency that focuses on executive recruiting. Such employment agency will help you for hiring top-level positions.
What is an employment agency?
Why use an employment agency?
Four main reasons for choosing an employment agency
Is it expensive to work with an employment agency?
An employment agency – different types