Recommended Employment Agencies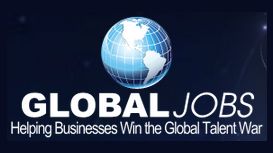 What if. you were able to find exceptional Teachers and Administrators, VPs of Academic Partnerships and Student Recruitment Professionals within a couple of days from one of the most sought after and

dynamic experts in International Education & E-learning Recruitment?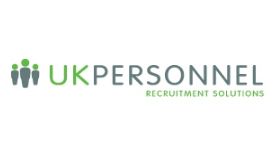 As an agency we believe the personal touch has been lost in recruitment and with it the ability to provide not only the best quality staff but also the right fit. We at UK Personnel pride ourselves on

the ability to know our customer and to supply competent, professional personnel on either a temporary or permanent basis as required. To back-up our claim all potential employees are personally vetted by our staff.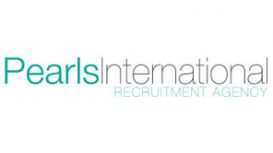 Pearls are an established independent medical, nursing and care recruitment agency, operating globally, sourcing and placing physicians, nurses and allied health professionals, in the UK, the EU, and

around the world. We offer excellent service and care as standard, with tailor made recruitment packages to suit every unique requirement, large or small and at every level within the healthcare sector.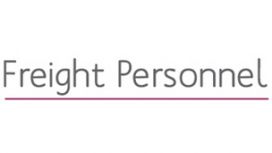 We are specialist recruitment consultants handling staffing requirements within the Freight Forwarding, Supply Chain and Logistics, UK and International Parcels, UK and International Mail, UK and

European Pallets, Shipping, Manufacturing Import and Export and Airline Industries. We also supply staff for all types of jobs within the Building Products, Aggregate and Asphalt industries.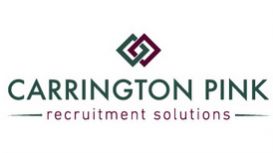 Carrington Pink are an ambitious, forward thinking recruitment agency based in Broughty Ferry, Dundee. We provide permanent and temporary recruitment solutions to high calibre candidates and clients

in the oil and gas industry. At Carrington Pink your employment needs are our priority. Building relationships with clients and candidates to gain a better understanding of their recruitment requirements is key. At Carrington Pink we do not fit square pegs in round holes.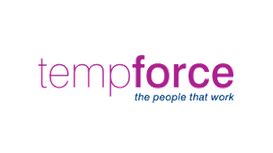 One of the oldest established suppliers of staff to the UK transport network, Mitre is ethical, dynamic and committed to delivering the highest quality staff to the railway infrastructure. Working

closely with Network Rail, its Main Contractors and their Sub Contractors. Mitre is a recruitment business specifically tasked to serve the rail industry with both contract and permanent staff to all sectors.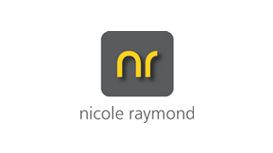 At Nicole Raymond Recruitment we specialise in providing experienced Recruitment Consultants into the recruitment industry. Our dedicated team of consultants use their experience and industry

knowledge to successfully ensure that you receive a honest, reliable and professional service from us.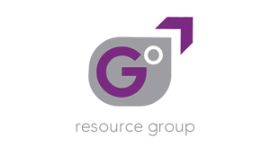 There are many Recruitment agencies that offer a higher level of reliability and service to employers and applicants alike. Go Resource Group offer an independent search and selection process to

source innovative processes to meet current and forthcoming requirements in an ever changing market place.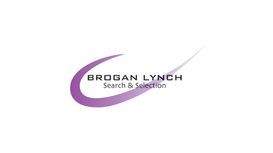 We are permanent recruitment specialists offering a bespoke and dedicated service that both our clients and candidates value. Our consultants all work from the same office, and are committed to a

cooperative team based approach, which allows for sound exchange of information. We have the ability to source from an extensive contact network, whilst also using the very latest search technology.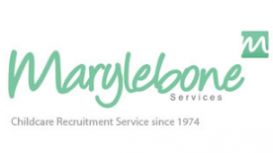 Since 1974, Marylebone Services has always specialised in recruiting within the childcare sector. We feel that tailoring ourselves to support this niche market ensures we are 100% committed to

sourcing the best people for this sector. We work hard to attract well qualified and experienced candidates who have a passion for childcare. We expect the best from our people and in turn they should expect superior service from us.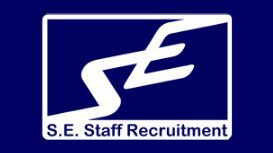 S. E. Staff Recuitment take pride in giving a quality, caring service and providing the right person for the right job. If you are seeking to recruit new members of staff, do not hesitate to call us.

If you are seeking a new job role please take a look at our job positions and if you are interrested then CV if available.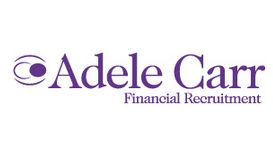 Adele Carr Financial Recruitment is an established independent financial recruitment agency, offering a tailored and professional service. Based from Warrington, Manchester, Chester and Liverpool we

cover the North West specialising in temporary, contract and permanent recruitment for Commerce & Industry and Public Practice. Our experienced team have over 100 years recruitment experience and pride themselves on their honest approach.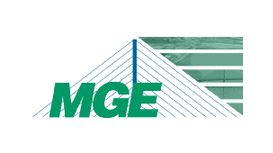 We are a staffing solutions business with over 55 years combined experience in the recruitment industry. We supply staff to local authorities in the North West in various sectors: from refuse

collectors to chefs; from landscape gardeners to drivers. We also supply staff to businesses of all sizes from multinational companies to independent tradesmen.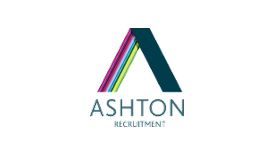 Ashton Recruitment is a locally owned Recruitment Agency based in Belfast City Centre and has been providing tailored recruitment solutions to private and public sector organisations for almost 8

years. We provide a complete range of recruitment solutions for companies including both permanent and temporary appointments and have an extensive database of skilled candidates.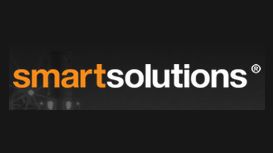 Smart Solutions is a provider of business outsourced services, ranging from labour mobilisation projects, recruitment and delivery of a fully managed flexible workforce, to permanent recruitment,

staff development, training and back office functions. In addition, smartsolutions provide complete business and compliance consultancy to the waste sector and to the food sector and recyclate commodity trading across the globe, delivered from over 30 key service centres around the UK.
---
This guide will help you navigate in the world of many options and opportunities when it comes to looking for a job and a reliable and effective employment agency. In case you are currently on the path of starting a career and looking for a job, the best thing you can do is relying on an employment agency that will take care of your needs and requirements and help you find what you are looking for. However, finding a reliable employment agency that will do their job efficiently is not necessarily an easy thing. Therefore, a bit of help when you are looking for an employment agency comes in handy. Here we will discuss more about the job of an employment agency and how to find one that will help you find the best fits for your hiring needs and budget, in case you are an employer. So here is how to choose the right employment agency.
What is an Employment Agency?
An employment agency is a company that is responsible for finding employees for other companies when they need them. To say that in other way, an employment agency is paid to be the middleman between a wide spectrum of companies in different fields and industries looking for employees and people, who are looking for jobs and careers.
Why Use an Employment Agency?
If you are a business owner, you know how competitive the market is nowadays, no matter the field and industry of your business. As we all know, good employees are the most important asset of your business, therefore you want to hire the best ones in your field. With a very competitive and candidate-driven job market, it can be a serious challenge to find the best employees and hire them, no matter what you are offering and if your offer is the best one. This is when an employment agency can come very in handy and help you narrow down your options to the best choice. An employment agency will help you hire the right people for the open job position.
Four Main Reasons for Choosing an Employment Agency
According to recent studies, there are four main reasons that motivate employers and companies to rely and work with an employment agency.
• Saving time – The process of organizing, managing, and monitoring a campaign of hiring new employees for open job positions is pretty much challenging and can take a lot of time. Precious time you, as a business owner, will need for focusing on other important things. An employment agency will save this precious time by saving the time of your employees and your time for organizing and managing a recruitment process. Secondly, an employment agency will already have different candidates in their applicant pool, because this is their job. In many cases, some of these candidates will already be the perfect fit for the position. Therefore, an employment agency will save additional time for looking for candidates.
• Improved Quality of Hire – Recruiting candidates and employees is literary the job of an employment agency and what they do for a living, this is why they know how to do it right and effectively. An employment agency can also be specialized in a certain industry or business field and make the whole process even better in quality and efficiency.
• No In-House Hiring Expertise – An in-house recruiter is expertise not many companies have, especially smaller and middle-sized ones. However, hiring such professionals can be expensive and an additional thing to deal with. Working with an employment agency can be more inexpensive and easier for you as a company owner or manager.
• Additional Security – An employment agency can offer an additional security when it comes to the new hire retention. In addition, a reputable and reliable employment agency will offer you a guarantee period, which means that the new hire will stay at your company for a certain period of time guaranteed, or you will be provided with a new candidate for no extra charge in case of the new hire leaves before the end of this period.
Is It Expensive to Work With an Employment Agency?
It all sounds great and working with an employment agency, however, many employers may be considering it as an expensive service and an expense that cannot be supported by the company's budget. However, compared to the average cost of filling an open position in-house can be much higher than paying an employment agency to do the job for you. In addition, the cost of the in-house recruitment process can vary a lot depending on the position, the company's recruitment strategies, etc.
When it comes to an employment agency, the fee you are going to pay may also differ, especially depending on the position you are going to fill, as well as:
• The number of people you need to hire
• The industry
• The type of open position
• The salary for the position
• The type of hire
An Employment Agency – Different Types
Choosing an employment agency means that you also have to choose between different types and find the one type of employment agency that best fits your requirements. In addition, different employment agencies can offer different services. The classification below will help you decide what is the best type of an employment agency for your hiring needs.
• General Employment Agency – A general employment agency is an employment agency that commonly focuses on recruiting for a specific industry. Such type of an employment agency can be helpful when you need to fill entry and middle-level positions in a certain industry.
• Staffing Employment Agency – A staffing employment agency is a type of employment agency specializing in the recruitment of temporary employees. You can use the help of such an employment agency when you need seasonal workers, professional help of a temporary company project, or an employee to cover leave or absence of a full-time employee.
• Executive Employment Agency – An executive employment agency is a type of employment agency that focuses on executive recruiting. Such employment agency will help you for hiring top-level positions.
What is an employment agency?
Why use an employment agency?
Four main reasons for choosing an employment agency
Is it expensive to work with an employment agency?
An employment agency – different types