Recommended Employment Agencies
We have an extensive background in working with a wide range of clients. We work with over a quarter of the NMA Top 100 Digital Agencies & many other clients ranging from SME's and Charities through

to FTSE100 Giants. In summary, if you engage Profectus as a candidate or a client you are speaking to someone with experience of what you require and the proven ability to deliver.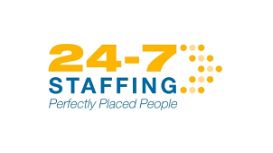 With a consistent record of growth since incorporation in 2004, you can rest assured of the highest service levels from an independently owned and managed recruitment business passionately striving to

deliver your ideal staffing solutions. We provide high quality temporary and permanent recruitment solutions to businesses in the Driving, Logistics, Industrial, Technical, Commercial and Care sectors with highly motivated recruitment specialists.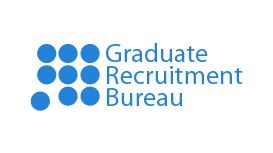 Interview QuestionsGraduate InternshipsRecruiter Social MediaPsychometric testsEvents#GRBTipFree Brain TrainingView All Graduate Advice. Graduate Recruitment Bureau is a leading recruitment

consultancy placing graduates into graduate jobs. We provide a free career matchmaking service for students and graduates.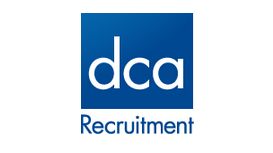 We are an independent, family run employment agency based in Godalming, Surrey. Specialising in the placement of commercial office staff on a permanent, temporary and temp to perm basis. Devoted to

providing a professional, personal approach to candidates and clients.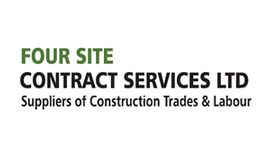 In business for over a decade Four Site have built up an established client base and trustworthy candidate list of skilled and semi-skilled workers. Whether you are a worker seeking employment or a

construction company seeking staff please get is touch with your requirements or register online.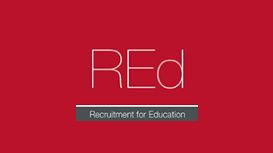 The team at REd have extensive knowledge in education and recruitment, having more than 100 years combined teaching and teacher recruitment experience. We really know our stuff! All consultants have

taught in their country of origin as well as in the UK. Our UK based offices are the key to ensuring a successful teaching experience for you, the teacher. They will be responsible for sourcing the most appropriate job for you, taking into account your strengths, experience and year level preferences.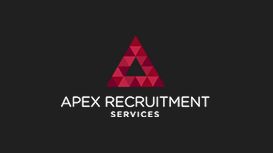 Apex Recruitment has three specialist divisions - Apex Automotive, Apex Banking & Finance and Apex Industrial & Commercial. Each division is equipped with growing teams of highly experienced,

qualified and meticulous recruiters. They drive recruitment through their strong organisation and excellent candidate qualification by implicitly understanding the needs and requirements of our niche sectors. Our main objective is to marry the best talent with forward thinking and ambitious companies.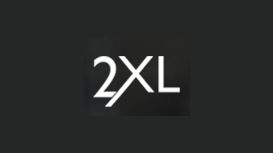 The UK's health and social care industry is evolving at a speed that is both daunting and exciting. Well-trained, multi-skilled and resourceful workers are in demand but with employers looking for

efficiency savings, vigorously vetted candidates and more creative ways of recruiting, the sector can be a difficult and unpredictable one to navigate. 2XL Recruitment & Training can plot and pilot you through the health and social care recruitment maze and compliance process.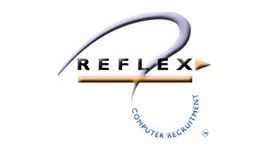 Reflex, established in 1990, is a successful independent IT Recruitment Consultancy. We are ideally qualified to offer clients the best possible solution in fulfilling their computer personnel

requirements; whether they are regional, national or international. Reflex undertakes recruitment assignments in all areas of IT for clients predominantly throughout the UK, but also in countries such as Australia, Belgium, Germany, Ireland, Netherlands, Malta, Switzerland and the USA.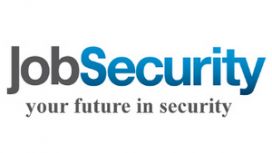 The importance of two-step verfication (TSV) has been highlighted recently with the leaking of nude pictures of hundreds of female celebrities including Jennifer Lawrence, Kirsten Dunst, Kate Upton

and many more. The images began circulating on 4Chan, allegedly after a hacker broke into the famous womens' iCloud accounts. This led to much scrutiny of Apple's.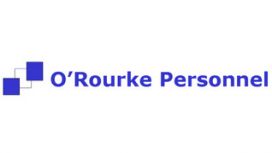 O'Rourke Personnel is a specialist recruitment agency with over 30 years of experience in employing Mechanical and Electrical, Site Services, Construction Trades, Secretarial and Administration,

Building Services, Construction, Engineering, FM, Utilities and Rail temporary and permanent staff. We have developed strong relationships with both our clients and candidates by continuously delivering business in the built environment.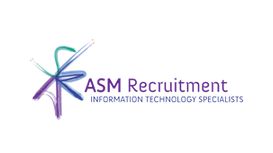 ASM Recruitment are market leaders, we provide a first-class service specialising in the supply of dedicated employees for clients of all sizes in all sectors. At ASM Recruitment, our first priority

is to thoroughly understand our clients business, culture and requirements before providing solutions - we truly believe in under-promising and over-achieving.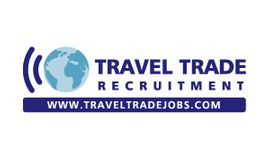 As our name suggests, we are a recruitment agency specialising in the recruitment of travel staff for both permanent and temporary travel jobs. Travel Trade Recruitment offers a nationwide recruitment

service. Every one of our professionally trained travel recruitment consultants has previously enjoyed a successful career within the travel industry, so when it comes to travel we know it inside out.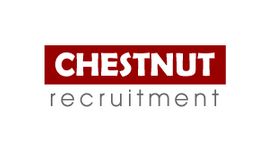 chestnutrecruitment.co.uk
Chestnut Recruitment is a unique recruitment agency based in Manchester in the north west of England. The aim of our service is to provide businesses working within all business fields with the best

possible candidates for all positions/vacancies within their business needs. These days it is almost impossible to tell the good from the bad with modern email correspondence and studio photos and fancy resumes.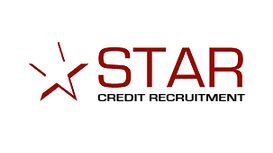 starcreditrecruitment.co.uk
London's Star Credit Recruitment is the original specialist consultancy for jobs in credit. We offer credit management jobs, credit control jobs, and collections orientated vacancies in London, the

South East and Manchester. For our clients in commerce & industry, we fill credit vacancies;- all the other roles we leave to others.
---
This guide will help you navigate in the world of many options and opportunities when it comes to looking for a job and a reliable and effective employment agency. In case you are currently on the path of starting a career and looking for a job, the best thing you can do is relying on an employment agency that will take care of your needs and requirements and help you find what you are looking for. However, finding a reliable employment agency that will do their job efficiently is not necessarily an easy thing. Therefore, a bit of help when you are looking for an employment agency comes in handy. Here we will discuss more about the job of an employment agency and how to find one that will help you find the best fits for your hiring needs and budget, in case you are an employer. So here is how to choose the right employment agency.
What is an Employment Agency?
An employment agency is a company that is responsible for finding employees for other companies when they need them. To say that in other way, an employment agency is paid to be the middleman between a wide spectrum of companies in different fields and industries looking for employees and people, who are looking for jobs and careers.
Why Use an Employment Agency?
If you are a business owner, you know how competitive the market is nowadays, no matter the field and industry of your business. As we all know, good employees are the most important asset of your business, therefore you want to hire the best ones in your field. With a very competitive and candidate-driven job market, it can be a serious challenge to find the best employees and hire them, no matter what you are offering and if your offer is the best one. This is when an employment agency can come very in handy and help you narrow down your options to the best choice. An employment agency will help you hire the right people for the open job position.
Four Main Reasons for Choosing an Employment Agency
According to recent studies, there are four main reasons that motivate employers and companies to rely and work with an employment agency.
• Saving time – The process of organizing, managing, and monitoring a campaign of hiring new employees for open job positions is pretty much challenging and can take a lot of time. Precious time you, as a business owner, will need for focusing on other important things. An employment agency will save this precious time by saving the time of your employees and your time for organizing and managing a recruitment process. Secondly, an employment agency will already have different candidates in their applicant pool, because this is their job. In many cases, some of these candidates will already be the perfect fit for the position. Therefore, an employment agency will save additional time for looking for candidates.
• Improved Quality of Hire – Recruiting candidates and employees is literary the job of an employment agency and what they do for a living, this is why they know how to do it right and effectively. An employment agency can also be specialized in a certain industry or business field and make the whole process even better in quality and efficiency.
• No In-House Hiring Expertise – An in-house recruiter is expertise not many companies have, especially smaller and middle-sized ones. However, hiring such professionals can be expensive and an additional thing to deal with. Working with an employment agency can be more inexpensive and easier for you as a company owner or manager.
• Additional Security – An employment agency can offer an additional security when it comes to the new hire retention. In addition, a reputable and reliable employment agency will offer you a guarantee period, which means that the new hire will stay at your company for a certain period of time guaranteed, or you will be provided with a new candidate for no extra charge in case of the new hire leaves before the end of this period.
Is It Expensive to Work With an Employment Agency?
It all sounds great and working with an employment agency, however, many employers may be considering it as an expensive service and an expense that cannot be supported by the company's budget. However, compared to the average cost of filling an open position in-house can be much higher than paying an employment agency to do the job for you. In addition, the cost of the in-house recruitment process can vary a lot depending on the position, the company's recruitment strategies, etc.
When it comes to an employment agency, the fee you are going to pay may also differ, especially depending on the position you are going to fill, as well as:
• The number of people you need to hire
• The industry
• The type of open position
• The salary for the position
• The type of hire
An Employment Agency – Different Types
Choosing an employment agency means that you also have to choose between different types and find the one type of employment agency that best fits your requirements. In addition, different employment agencies can offer different services. The classification below will help you decide what is the best type of an employment agency for your hiring needs.
• General Employment Agency – A general employment agency is an employment agency that commonly focuses on recruiting for a specific industry. Such type of an employment agency can be helpful when you need to fill entry and middle-level positions in a certain industry.
• Staffing Employment Agency – A staffing employment agency is a type of employment agency specializing in the recruitment of temporary employees. You can use the help of such an employment agency when you need seasonal workers, professional help of a temporary company project, or an employee to cover leave or absence of a full-time employee.
• Executive Employment Agency – An executive employment agency is a type of employment agency that focuses on executive recruiting. Such employment agency will help you for hiring top-level positions.
What is an employment agency?
Why use an employment agency?
Four main reasons for choosing an employment agency
Is it expensive to work with an employment agency?
An employment agency – different types