Recommended Employment Agencies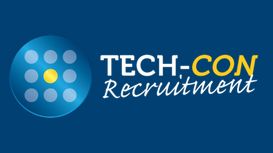 Here at tech-con we are dedicated to the clients and candidates we deal with, using over 20 years' experience of recruiting in the local market place to ensure we get it right for both the candidate

and the client first time. Our strategy speaks for its self with one of the fastest growing client bases and candidate pools in the area our dedication and development is second to none.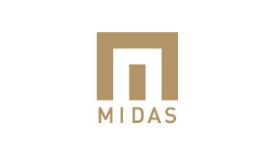 midasspecialistrecruitment.co.uk
MIDAS is a local independent agency who can offer you solutions to your recruitment problems. If you are struggling to find the right person, speak to us now and we will work with you until we find

the right person who will suit your business. We are able to help in a variety of areas to include Engineering, Purchasing, Production, Finance, Human Resources, Sales and Marketing and General Office Support.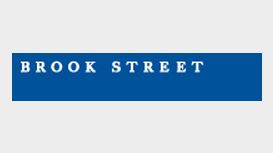 Established in 1946, Brook Street has grown to become one of the UK's leading recruitment agencies, with an award winning heritage. We maintain the same traditional company values today as our founder

did 67 years ago. For us, recruitment isn't about just anybody - it's always about finding the right role, for the right person in the right company. Today, we employ over 600 people in high street locations across the United Kingdom.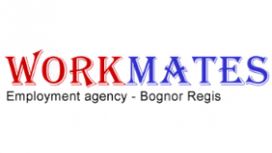 WORKMATES have offered solutions to our clients which have proven to be satisfactory in the staffing industry. We understand that recruitment can be a costly task and therefore, we are happy to

provide our services at the most cost effective way. WORKMATES know how to save you money immediately, and improve your productivity or efficiency every day. We'll work as an extension of your management team - in a completely open and accountable way.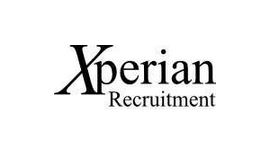 Finding the right people for our vacancies is never straightforward but Xperian Recruitment has always found high quality staff for the London Stock Exchange. As a consequence they help to make our

recruitment process easier and more efficient. Xperian has been engaged to provide candidates for positions within New Product Development at Capita Registrars. Throughout the process they provide not only relevant CVs for consideration but an excellent quality of candidate.
Working with direct employers and graduate recruitment agencies, we advertise roles in a variety of industry sectors including engineering, sales and management. So if you're looking for graduate jobs

in London, Manchester or Birmingham in Psychology, Business, Marketing or any other degree subject we'll find the right job for you.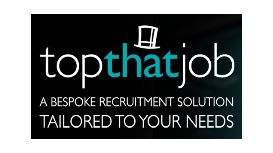 Top That Job are based in Hastings, East Sussex. We are a specialist recruitment consultancy committed to providing the best possible service across a broad spectrum of Clients and Candidates. Our

approach is a consultative one with a transparent and supportive service where we pride ourselves on always acting honestly, ethically and professionally in all our dealings. We work in partnership with Clients and Candidates applying an added value recruitment experience.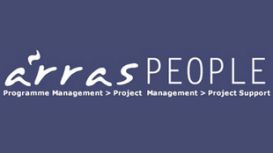 The team at Arras People are passionate about Programme & Project Management and the People who work in this domain. Established in 2002, we recognise the need for a recruitment service that

understands the growing pressures to recruit the best available PPM talent. Our own experiences as PPM practitioners and extensive domain knowledge allow us to rapidly create effective working relationships.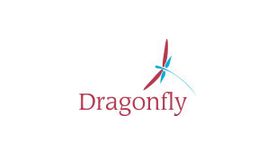 Dragonfly is an award winning recruitment consultancy specialising in the media sector. It was established in 2000 with the aim to provide a customer focused approach to recruitment that was honest,

focused, reliable and offered unrivalled industry knowledge and expertise. We strongly believe in our values and always aim to provide exceptional service to clients and candidates.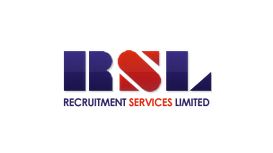 RSL is a specialist technical recruitment agency supplying both contract and permanent staff within the Engineering and Construction Industries worldwide. We successfully supply Personnel to many

companies, both operators and contractors, involving many different nationalities for projects throughout the world giving us a great insight into the needs and requirements of our clients and candidates.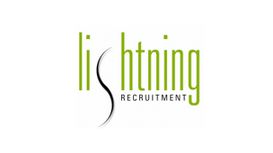 Permanent, temporary and contract positions - Secretary, Customer Services, Accounts, Human Resources, Receptionist etc. Specialist Catering and Care Divisions, supplying permanent, temporary and

contract - Catering Managers, Chefs, Cooks, Kitchen Assistants, Waiting Staff and Health Care Assistants.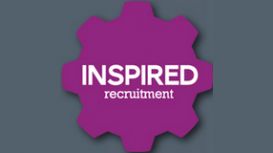 inspiredrecruitment.co.uk
Welcome to Inspired Recruitment, REC and ISO 9001 approved providers of temporary and permanent technical staffing solutions. Operating globally Inspired Recruitment has been built up on its core

values of professionalism, efficiency and honesty. Whether you are a client looking for a total staffing solution or a candidate looking for a new challenge, new career or simply career advice look no further than Inspired Recruitment.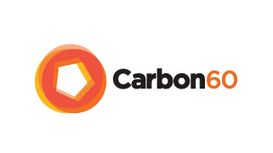 Carbon60 is a recruitment company specialising in the aviation, defence & government and construction sectors, as well as engineering and technical placements. It generates yearly revenues in excess

of £120m through the provision of placing specialist permanent and contract roles and the delivery of bespoke managed and outsourcing services. Everything we do is based on the belief that recruitment is a partnership where all members help each other improve.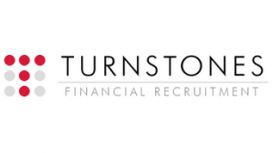 Turnstones Financial Recruitment are an independently owned specialist recruitment consultancy focused on providing a quality service for qualified accountants and senior finance professionals

covering London and the south east. Our clients range from owner-managed SMEs or VC backed enterprises through to Blue Chip corporates.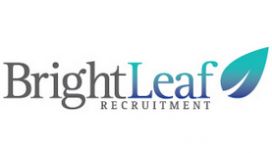 Specialist veterinary jobs need a specialist veterinary recruitment agency. With over 15 years experience within veterinary recruitment and a proven track record of candidate placement in the

veterinary sector, the Bright Leaf Recruitment team is perfectly placed to match veterinary surgeons and veterinary nurse vacancies, to talented veterinary professionals looking for their next role.
---
This guide will help you navigate in the world of many options and opportunities when it comes to looking for a job and a reliable and effective employment agency. In case you are currently on the path of starting a career and looking for a job, the best thing you can do is relying on an employment agency that will take care of your needs and requirements and help you find what you are looking for. However, finding a reliable employment agency that will do their job efficiently is not necessarily an easy thing. Therefore, a bit of help when you are looking for an employment agency comes in handy. Here we will discuss more about the job of an employment agency and how to find one that will help you find the best fits for your hiring needs and budget, in case you are an employer. So here is how to choose the right employment agency.
What is an Employment Agency?
An employment agency is a company that is responsible for finding employees for other companies when they need them. To say that in other way, an employment agency is paid to be the middleman between a wide spectrum of companies in different fields and industries looking for employees and people, who are looking for jobs and careers.
Why Use an Employment Agency?
If you are a business owner, you know how competitive the market is nowadays, no matter the field and industry of your business. As we all know, good employees are the most important asset of your business, therefore you want to hire the best ones in your field. With a very competitive and candidate-driven job market, it can be a serious challenge to find the best employees and hire them, no matter what you are offering and if your offer is the best one. This is when an employment agency can come very in handy and help you narrow down your options to the best choice. An employment agency will help you hire the right people for the open job position.
Four Main Reasons for Choosing an Employment Agency
According to recent studies, there are four main reasons that motivate employers and companies to rely and work with an employment agency.
• Saving time – The process of organizing, managing, and monitoring a campaign of hiring new employees for open job positions is pretty much challenging and can take a lot of time. Precious time you, as a business owner, will need for focusing on other important things. An employment agency will save this precious time by saving the time of your employees and your time for organizing and managing a recruitment process. Secondly, an employment agency will already have different candidates in their applicant pool, because this is their job. In many cases, some of these candidates will already be the perfect fit for the position. Therefore, an employment agency will save additional time for looking for candidates.
• Improved Quality of Hire – Recruiting candidates and employees is literary the job of an employment agency and what they do for a living, this is why they know how to do it right and effectively. An employment agency can also be specialized in a certain industry or business field and make the whole process even better in quality and efficiency.
• No In-House Hiring Expertise – An in-house recruiter is expertise not many companies have, especially smaller and middle-sized ones. However, hiring such professionals can be expensive and an additional thing to deal with. Working with an employment agency can be more inexpensive and easier for you as a company owner or manager.
• Additional Security – An employment agency can offer an additional security when it comes to the new hire retention. In addition, a reputable and reliable employment agency will offer you a guarantee period, which means that the new hire will stay at your company for a certain period of time guaranteed, or you will be provided with a new candidate for no extra charge in case of the new hire leaves before the end of this period.
Is It Expensive to Work With an Employment Agency?
It all sounds great and working with an employment agency, however, many employers may be considering it as an expensive service and an expense that cannot be supported by the company's budget. However, compared to the average cost of filling an open position in-house can be much higher than paying an employment agency to do the job for you. In addition, the cost of the in-house recruitment process can vary a lot depending on the position, the company's recruitment strategies, etc.
When it comes to an employment agency, the fee you are going to pay may also differ, especially depending on the position you are going to fill, as well as:
• The number of people you need to hire
• The industry
• The type of open position
• The salary for the position
• The type of hire
An Employment Agency – Different Types
Choosing an employment agency means that you also have to choose between different types and find the one type of employment agency that best fits your requirements. In addition, different employment agencies can offer different services. The classification below will help you decide what is the best type of an employment agency for your hiring needs.
• General Employment Agency – A general employment agency is an employment agency that commonly focuses on recruiting for a specific industry. Such type of an employment agency can be helpful when you need to fill entry and middle-level positions in a certain industry.
• Staffing Employment Agency – A staffing employment agency is a type of employment agency specializing in the recruitment of temporary employees. You can use the help of such an employment agency when you need seasonal workers, professional help of a temporary company project, or an employee to cover leave or absence of a full-time employee.
• Executive Employment Agency – An executive employment agency is a type of employment agency that focuses on executive recruiting. Such employment agency will help you for hiring top-level positions.
What is an employment agency?
Why use an employment agency?
Four main reasons for choosing an employment agency
Is it expensive to work with an employment agency?
An employment agency – different types