Recommended Employment Agencies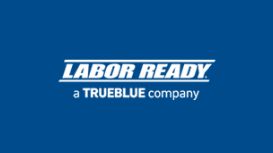 Headquartered in Tacoma, Wash., Labor Ready started in 1987 as a small operation, with a goal to ease the stress of fluctuating business needs by providing dependable temporary labor when help was

needed. Demand grew for Labor Ready's services, and in 1994, the company expanded to Canada. We take pride in quickly matching the right worker to the right job, with a focus on getting to know both our workers and our customers.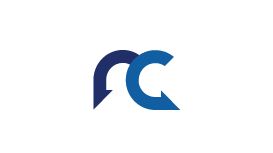 As a company we are passionate about ethical recruitment, committed to high standards, respect confidentiality, adhere to the REC code of Ethics and continuously develop our knowledge and skills.

Working with a Recruitment Agency can be a truly rewarding experience for our Clients and Candidates alike. We can help take all the stress out of your search and reassure you, you are working with an agency you can trust to always give you our fair and honest advice.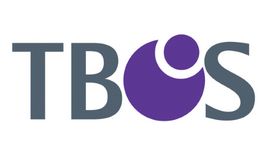 TBOS provides the contract recruitment industry with back office services that include payroll management, timesheet processing, invoice finance, credit control and management accounting. Formed in

1996, we provide a comprehensive outsource accounts and administrative solution that leaves you free to concentrate on building your revenues and customer relationships.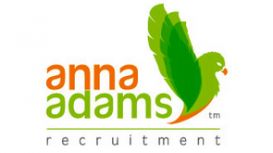 It is our dream to change the way in which agencies are commonly viewed by both the candidate and the client. Anna Adams Recruitment is fast becoming one of the UK's leading specialist transport and

logistics recruitment companies. We supply temporary driving staff to companies throughout the North West.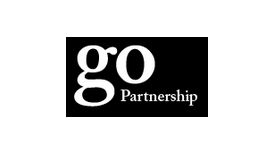 Who we are: IT Recruitment Specialists in Technical and Sales recruitment with over 10 years trading experience. 60% of our staff are senior consultants who each have over 12 years IT Recruitment

experience. With this level of market knowledge our goal is to provide an unparalleled service. Work/life balance? 2010 sees us working in an "always-on" community and the lines between work and play get mixed. Our philosophy is that we are here for you!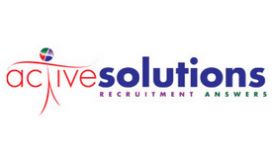 activesolutionsrecruitment.com
For over a decade in Wakefield, Active Solutions have been successfully providing outstanding driving, engineering, industrial, search and selection and office recruitment services to employers and

permanent and temporary jobseekers within the North East and throughout the UK and Overseas.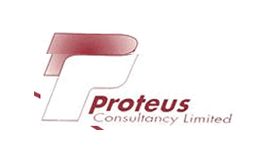 Since 1989 the Company has worked with over 10,000 people to achieve their personal career objectives, and is now recognised as a leader in facilitating career change for professionals. Assignments

range from short career planning projects to complete career improvement programmes incorporating personal presentation coaching and job search. The Company has 7directors, 15 project managers, 2 occupational psychologists together with personal consultants, administrative and support staff.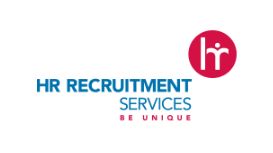 Are you looking for staff and are looking to use the services of an established recruitment company to support you then look no further, we can help. We have a proven track record in the recruitment

and supply of staff for a variety of positions across many sectors, even at short notice.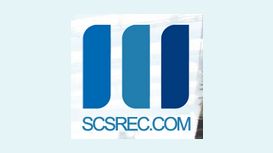 Our history makes us different. We were founded as a reaction to the recruitment industry. We were bored of the hyperbole, disenchanted with the 'same old, same old' and motivated to do it better. The

quest? Bring back consultancy, drive, partnership, add real value.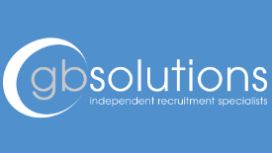 Established in 1999, GB Solutions is one of Gloucestershire's premier independent recruitment agencies specialising in permanent, contract and temporary placements across a vast number of industries.

Ours is a "people business" and we are genuinely interested in our candidates and clients. Our ethos is simple: to build long term relationships, by offering an exceptional consultancy service at all times.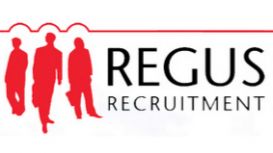 Our customers expect that we can react swiftly and efficiently to their requests confidently and with the knowledge that the Candidate has been checked prior to placement. TEMPORARY & PERMANENT staff

can be supplied to both the Public and Private Business sectors.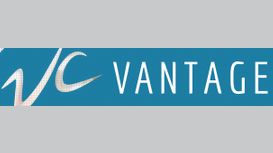 Here at Vantage Consulting we recognise that finding mid to senior level talent can be as difficult as finding a CEO. As such we have positioned our business to sit between an executive search and a

more traditional contingency agency. Our acclaimed divisions procure permanent and contract professionals into the IT, Engineering and Oil & Gas sectors. Our consultants are trained within bespoke vertical markets and build dedicated talent pools to offer a service like no other.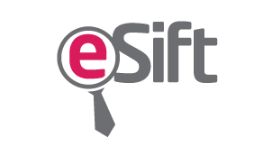 One of the challenges for employers was how to effectively build e-recruitment into their recruitment strategy and utilise it to positively impact their employer brand and wider business objectives.

In 2008, eSift responded by providing flexible e-recruitment solutions to support a new way of recruiting away from the traditional recruitment agency model.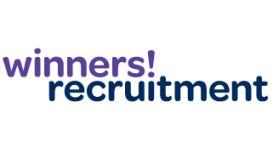 We are renowned as one of the leading staff agencies in Cornwall. Throughout the years we have strived to create a team of individuals with the strengths and professionalism to succeed in the

recruitment industry across Cornwall. Our policy is simple, We invest our time in your future, whether you are a prospective candidate or a client.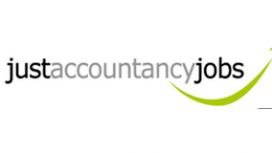 There are of course many ways one can choose to find a suitable position in the competitive industries of accounting or financing. Scouring the job vacancies section of newspapers or spending hours

browsing the internet for positions being advertised may be your usual approach. However, if you are searching for a website that specialises in providing essential information for accounting finance jobs, you have certainly come to the right place.
---
This guide will help you navigate in the world of many options and opportunities when it comes to looking for a job and a reliable and effective employment agency. In case you are currently on the path of starting a career and looking for a job, the best thing you can do is relying on an employment agency that will take care of your needs and requirements and help you find what you are looking for. However, finding a reliable employment agency that will do their job efficiently is not necessarily an easy thing. Therefore, a bit of help when you are looking for an employment agency comes in handy. Here we will discuss more about the job of an employment agency and how to find one that will help you find the best fits for your hiring needs and budget, in case you are an employer. So here is how to choose the right employment agency.
What is an Employment Agency?
An employment agency is a company that is responsible for finding employees for other companies when they need them. To say that in other way, an employment agency is paid to be the middleman between a wide spectrum of companies in different fields and industries looking for employees and people, who are looking for jobs and careers.
Why Use an Employment Agency?
If you are a business owner, you know how competitive the market is nowadays, no matter the field and industry of your business. As we all know, good employees are the most important asset of your business, therefore you want to hire the best ones in your field. With a very competitive and candidate-driven job market, it can be a serious challenge to find the best employees and hire them, no matter what you are offering and if your offer is the best one. This is when an employment agency can come very in handy and help you narrow down your options to the best choice. An employment agency will help you hire the right people for the open job position.
Four Main Reasons for Choosing an Employment Agency
According to recent studies, there are four main reasons that motivate employers and companies to rely and work with an employment agency.
• Saving time – The process of organizing, managing, and monitoring a campaign of hiring new employees for open job positions is pretty much challenging and can take a lot of time. Precious time you, as a business owner, will need for focusing on other important things. An employment agency will save this precious time by saving the time of your employees and your time for organizing and managing a recruitment process. Secondly, an employment agency will already have different candidates in their applicant pool, because this is their job. In many cases, some of these candidates will already be the perfect fit for the position. Therefore, an employment agency will save additional time for looking for candidates.
• Improved Quality of Hire – Recruiting candidates and employees is literary the job of an employment agency and what they do for a living, this is why they know how to do it right and effectively. An employment agency can also be specialized in a certain industry or business field and make the whole process even better in quality and efficiency.
• No In-House Hiring Expertise – An in-house recruiter is expertise not many companies have, especially smaller and middle-sized ones. However, hiring such professionals can be expensive and an additional thing to deal with. Working with an employment agency can be more inexpensive and easier for you as a company owner or manager.
• Additional Security – An employment agency can offer an additional security when it comes to the new hire retention. In addition, a reputable and reliable employment agency will offer you a guarantee period, which means that the new hire will stay at your company for a certain period of time guaranteed, or you will be provided with a new candidate for no extra charge in case of the new hire leaves before the end of this period.
Is It Expensive to Work With an Employment Agency?
It all sounds great and working with an employment agency, however, many employers may be considering it as an expensive service and an expense that cannot be supported by the company's budget. However, compared to the average cost of filling an open position in-house can be much higher than paying an employment agency to do the job for you. In addition, the cost of the in-house recruitment process can vary a lot depending on the position, the company's recruitment strategies, etc.
When it comes to an employment agency, the fee you are going to pay may also differ, especially depending on the position you are going to fill, as well as:
• The number of people you need to hire
• The industry
• The type of open position
• The salary for the position
• The type of hire
An Employment Agency – Different Types
Choosing an employment agency means that you also have to choose between different types and find the one type of employment agency that best fits your requirements. In addition, different employment agencies can offer different services. The classification below will help you decide what is the best type of an employment agency for your hiring needs.
• General Employment Agency – A general employment agency is an employment agency that commonly focuses on recruiting for a specific industry. Such type of an employment agency can be helpful when you need to fill entry and middle-level positions in a certain industry.
• Staffing Employment Agency – A staffing employment agency is a type of employment agency specializing in the recruitment of temporary employees. You can use the help of such an employment agency when you need seasonal workers, professional help of a temporary company project, or an employee to cover leave or absence of a full-time employee.
• Executive Employment Agency – An executive employment agency is a type of employment agency that focuses on executive recruiting. Such employment agency will help you for hiring top-level positions.
What is an employment agency?
Why use an employment agency?
Four main reasons for choosing an employment agency
Is it expensive to work with an employment agency?
An employment agency – different types