Recommended Employment Agencies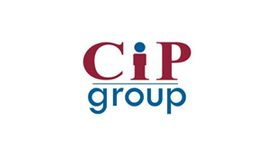 CIP Group is a multi-disciplined, forward-thinking recruitment agency that creates bespoke recruitment solutions for our clients, tailoring our services to suit our individual clients' requirements.

We are a young, fresh company, but with a mature, disciplined outlook to servicing clients and looking after candidates.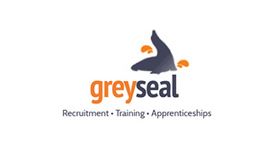 greysealrecruitment.co.uk
We established Grey Seal as a recruitment company in 2002. From the outset, we worked with clients in a range of sectors, including Education and Training, Accountancy, HR, Retail, Sales and Senior

Appointments. Over time, we have expanded to provide training, including government funded training and apprenticeships, for which we have developed an outstanding reputation. Although we are based in the Midlands, we offer nationwide recruitment, training and apprenticeships' coverage.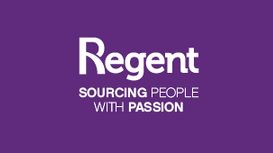 The company moved from the back streets of Kings Cross to central Mayfair in 1999 and opened in Manchester in 2001. By 2000 our clients consisted of the best in the world including The Burj Al Arab in

Dubai and Gordon Ramsay holdings in London to name but a few. During our meteoric growth we have developed our unique selling point to be "The Regent Experience". This is a simple but vital element that differentiates us from our competitors.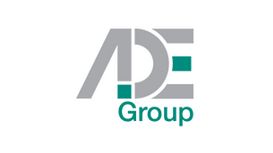 Established in 1999, ADE has grown to become one of the UK's leading recruitment specialists. Our success stems from the knowledge of the market sectors we service, a proactive approach to our clients

needs and an unrivalled level of professionalism. We are members of the Recruitment & Employment Confederation (REC) and comply with their Code of Practise and Code of Ethics.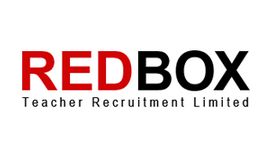 Red Box Teacher Recruitment was founded in 2009 by Sue Bedford and Cary Morgan and since then has gained extensive experience providing schools and colleges across the London an excellent supply of

temporary teachers and auxiliary staff, as well as providing quality supply teachers with regular work. The idea to start a business came as a result of Sue taking a break in her previous teacher recruitment career due to a serious illness.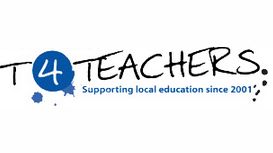 We are one of the region's leading education recruitment specialists, offering you the highest level of service across Nursery, Primary and Secondary sectors. As an established recruitment

consultancy we pride ourselves on building solid professional relationships, understanding the needs and requirements of clients and candidates alike in order to provide the complete recruitment solution to meet your expectations.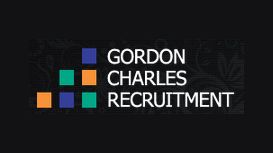 Gordon Charles Recruitment is a firm dedicated to the provision of high quality, innovative recruitment solutions to the Hospitality Industry. Founded in October 2010 at Gordon Charles Recruitment we

combine a personal, tailored approach with expertise and professionalism towards all of our clients and candidates.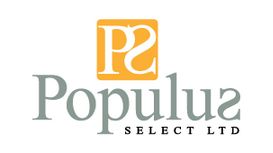 Populus Select is a leading recruitment company. As Process, Energy and Infrastructure recruitment specialists, our team always deliver tailored Research Driven Recruitment solutions. When you are

searching for high value talent to join your team or looking for the right partner to enhance your own HR / Recruitment team, Populus have the experience, systems and people to make it happen.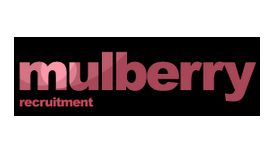 Mulberry Recruitment is an independent recruitment business based on the Surrey, Hampshire and Berkshire borders. The Mulberry senior management team have worked together since the company inception

in 2005 and have built a successful business with an impressive client and candidate database, mainly from recommendation.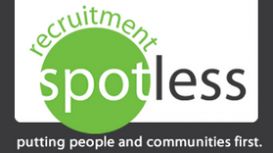 spotlessrecruitment.co.uk
Spotless Recruitment is a social enterprise which means that unlike other recruitment agencies we are not driven by the need to maximise profits for shareholders instead our mission is to return

surplus profits to communities for investment in community projects.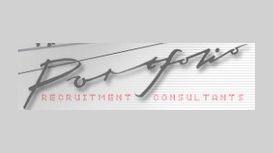 We provide tailored recruitment solutions designed to suit our clients' specific needs, covering permanent placements, temporary assignments and interim projects. Our philosophy is simple - we will

only put forward candidates when we fully understand the role and the culture of the business. This ensures the highest levels of quality and accuracy in our work, guaranteeing a shortlist closely matched to your requirements.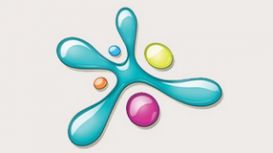 Octopus Personnel are one of the fastest growing and most respected recruitment agencies in the South West of England with offices in Bournemouth, Gillingham and Yeovil. Our growth and reputation is

built upon the firm foundations of honesty, integrity and above all a professional approach that matches and reflects the needs and aspirations of both our clients and prospective candidates.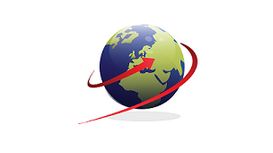 Our aim is to be the company of choice though Honesty, Hard-work and Integrity. Roles include, Administration, Contact Centres, Finance, Accounts etc. Finding the best people in the UK, this division

specialises in Business Developers, Marketing Manager, Account Managers, Directors, Sales Manager and more. We consistently find the best talent through research, as such we've played individuals from entry and graduate level right up to the board room.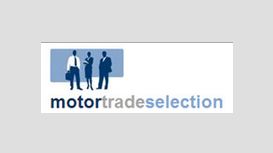 Established in 1968, Motor Trade Selection has always been at the forefront of the Retail Motor Industry. We carry out major projects for many of the leading manufacturers and dealer groups throughout

the world. Our database is really extensive, with over 15,000 industry professionals whose details we maintain. Of these, at least 2,200 are actively seeking a career move at any one time.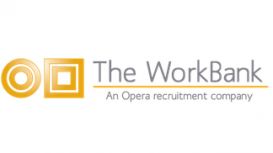 The WorkBank offers temporary and permanent work for academically qualified candidates at all stages of their career. Using The WorkBank as their recruitment partner, clients gain access to skilled

candidates from their local universities whilst students gain valuable work experience and improved career prospects.
---
This guide will help you navigate in the world of many options and opportunities when it comes to looking for a job and a reliable and effective employment agency. In case you are currently on the path of starting a career and looking for a job, the best thing you can do is relying on an employment agency that will take care of your needs and requirements and help you find what you are looking for. However, finding a reliable employment agency that will do their job efficiently is not necessarily an easy thing. Therefore, a bit of help when you are looking for an employment agency comes in handy. Here we will discuss more about the job of an employment agency and how to find one that will help you find the best fits for your hiring needs and budget, in case you are an employer. So here is how to choose the right employment agency.
What is an Employment Agency?
An employment agency is a company that is responsible for finding employees for other companies when they need them. To say that in other way, an employment agency is paid to be the middleman between a wide spectrum of companies in different fields and industries looking for employees and people, who are looking for jobs and careers.
Why Use an Employment Agency?
If you are a business owner, you know how competitive the market is nowadays, no matter the field and industry of your business. As we all know, good employees are the most important asset of your business, therefore you want to hire the best ones in your field. With a very competitive and candidate-driven job market, it can be a serious challenge to find the best employees and hire them, no matter what you are offering and if your offer is the best one. This is when an employment agency can come very in handy and help you narrow down your options to the best choice. An employment agency will help you hire the right people for the open job position.
Four Main Reasons for Choosing an Employment Agency
According to recent studies, there are four main reasons that motivate employers and companies to rely and work with an employment agency.
• Saving time – The process of organizing, managing, and monitoring a campaign of hiring new employees for open job positions is pretty much challenging and can take a lot of time. Precious time you, as a business owner, will need for focusing on other important things. An employment agency will save this precious time by saving the time of your employees and your time for organizing and managing a recruitment process. Secondly, an employment agency will already have different candidates in their applicant pool, because this is their job. In many cases, some of these candidates will already be the perfect fit for the position. Therefore, an employment agency will save additional time for looking for candidates.
• Improved Quality of Hire – Recruiting candidates and employees is literary the job of an employment agency and what they do for a living, this is why they know how to do it right and effectively. An employment agency can also be specialized in a certain industry or business field and make the whole process even better in quality and efficiency.
• No In-House Hiring Expertise – An in-house recruiter is expertise not many companies have, especially smaller and middle-sized ones. However, hiring such professionals can be expensive and an additional thing to deal with. Working with an employment agency can be more inexpensive and easier for you as a company owner or manager.
• Additional Security – An employment agency can offer an additional security when it comes to the new hire retention. In addition, a reputable and reliable employment agency will offer you a guarantee period, which means that the new hire will stay at your company for a certain period of time guaranteed, or you will be provided with a new candidate for no extra charge in case of the new hire leaves before the end of this period.
Is It Expensive to Work With an Employment Agency?
It all sounds great and working with an employment agency, however, many employers may be considering it as an expensive service and an expense that cannot be supported by the company's budget. However, compared to the average cost of filling an open position in-house can be much higher than paying an employment agency to do the job for you. In addition, the cost of the in-house recruitment process can vary a lot depending on the position, the company's recruitment strategies, etc.
When it comes to an employment agency, the fee you are going to pay may also differ, especially depending on the position you are going to fill, as well as:
• The number of people you need to hire
• The industry
• The type of open position
• The salary for the position
• The type of hire
An Employment Agency – Different Types
Choosing an employment agency means that you also have to choose between different types and find the one type of employment agency that best fits your requirements. In addition, different employment agencies can offer different services. The classification below will help you decide what is the best type of an employment agency for your hiring needs.
• General Employment Agency – A general employment agency is an employment agency that commonly focuses on recruiting for a specific industry. Such type of an employment agency can be helpful when you need to fill entry and middle-level positions in a certain industry.
• Staffing Employment Agency – A staffing employment agency is a type of employment agency specializing in the recruitment of temporary employees. You can use the help of such an employment agency when you need seasonal workers, professional help of a temporary company project, or an employee to cover leave or absence of a full-time employee.
• Executive Employment Agency – An executive employment agency is a type of employment agency that focuses on executive recruiting. Such employment agency will help you for hiring top-level positions.
What is an employment agency?
Why use an employment agency?
Four main reasons for choosing an employment agency
Is it expensive to work with an employment agency?
An employment agency – different types